Jackie Peasnell, Dip. N (Inst. NH)
Reflexologist and Complementary Therapist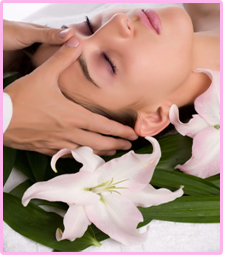 Most of us these days lead very hectic lives. Ladies are often the ones who have to juggle their working lives with home responsibilities and never find time to look after their well-being. The signs of stress soon become apparent with headaches, stiffness in necks and shoulders and disrupted sleep leaving us feeling tired and lacking in energy.
A lot can be done by eating a healthy diet and making time for exercise but also regular holistic therapies can ease the symptoms of stress, promote a feeling of relaxation and well-being and put a spring back in our step, helping us to cope better with the demands that are placed on us.
Complementary Therapy in Harpenden, Hertfordshire
Please note Harpenden Holistics is a Ladies only practice.